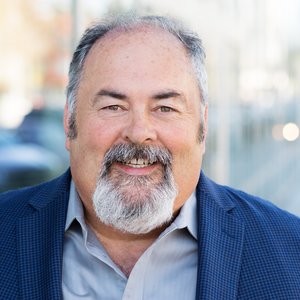 Steve Burgess
Steve Burgess is an advisor to Foresight Institute. He is a nanotechnology activist, tech writer & speaker, startup mentor, and an internationally recognized computer forensics consultant. A founder of the data recovery industry in 1984 and a pioneer of today's burgeoning computer forensics and electronic discovery industry, Burgess is active as a digital forensic specialist and testifies widely as an expert witness in the field.
Steve has reported on Japan's space programs, contributed various Nanotech Glossaries, is the author of "The (Needed) New Economics of Abundance," contributor to the text, "Scientific Evidence in Civil and Criminal Cases," and regularly writes on cyberissues, tech tips, and CSI stories found at his website – Burgess Forensics.
Joe Seidler

Joe Seidler is the Treasurer of Foresight Institute. He is an Internet Marketing consultant helping his clients with SEO, AdWords, Facebook Ads, Remarketing and Google Analytics. In the corporate world Seidler was the VP of Marketing for a number of software companies in Silicon Valley leading up to starting his Software Marketing Consultancy in 1993. In 2008 he morphed his consulting service into Internet Marketing where he has been assisting local, national and international firms with their web promotional efforts. He has a Masters in Nuclear Engineering from Georgia Tech.

James Risberg

James is a creative technologist and narrative strategist particularly interested in exploring the dreams and missions of folks building robust infrastructure in support of human life and flourishing of all sorts.

Andra Bria

Andra Bria is a digital product developer, writer and entrepreneur. She runs a product development school (https://craftproductschool.xyz/) focused on creating ethical and inclusive technologies. She's also a part of the Post-Work City project (https://postwork.city/), an artistic project aimed at encouraging artists and non-artists alike to submit their visions for how the city would look like, in a world where work is not a prerequisite for a living any more. She is interested in the role design plays to help grow the appeal of a richer life with less stuff, in harmony with the environment. 

Djordje Devic

Djordje is independent freelancer graphic and web designer. Except freelancing he is also a part of several teams working on artistic and tech projects. Big fan of nature interested in nature/environment conservation.

Boleslav Kerouš

Data analyst and generalist interested in building a better future. Associate at Longevitytech.fund, a VC fund investing globally in companies extending healthy lifespans. Co-founder of Longevityforum.eu, coordination platform aiming to raise awareness about longevity starting in Czechia. Blogging and talking about longevity in Czechia as well. Years of experience working with early startups and attended well-known 500 Startups accelerator in Silicon Valley.