WELCOME TO THE FORESIGHT INSTITUTE
Foresight Institute is a non-profit that supports the beneficial development of high-impact technologies, founded in 1987 on the vision of the emerging field of nanotechnology. Since then we have continued to carry that legacy onward while also evolving into what we are today, which is a many-armed organization that focuses on several fields of science and technology that is too early-stage or interdisciplinary for legacy institutions to support. From brain-computer interfaces, space exploration and asteroid mining to cryptocurrency, AI and nanotech, Foresight gathers leading minds – from the likes of NASA, the University of Oxford, Google, MIT and governments – to advance research and accelerate progress in these fields.

We do this by running several different projects: 
Technical groups connecting scientists, technologists and institutional allies working in nanotech, computer science, biotech, spacetech and neurotech that meet virtually to discuss how to advance their fields.
Events such as meetups, conferences and technical workshops to build coalitions and community cross-silo for crucial technologies. 
Tech-tree mapping to help map out the fields of technologies that our groups are operating in to help identify bottlenecks, opportunities and funding possibilities.
Fellowship program to support young talent in building their professional networks, connecting them to mentors and funnel them into high impact careers.
Prizes to help incentivize research on the most important fields of science and technology.
Science and technology media to communicate the content of our technical groups to the public via our Youtube channel, podcast and book. 
The Existential Hope project to invite more people, both the public and scientists, to collaborate on long term futures via the website hub, podcast, art gallery, bounties and monthly report on what is happening in the long-termist field. 
If you would like to support Foresight we gratefully receive donations here. For those who donate above the 5k level we offer a private longevity group membership. 
For more details on these projects, see below. For a deepdive into the history of Foresight, read here.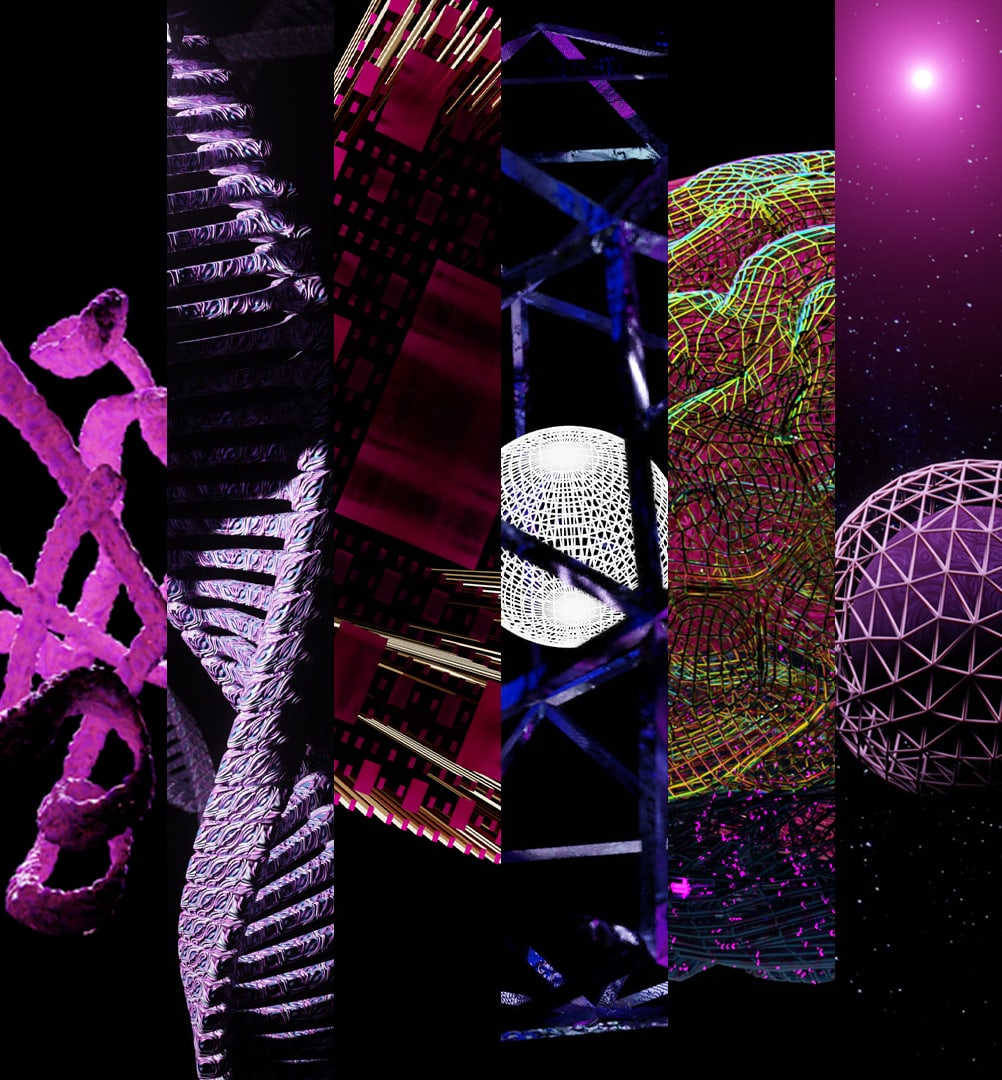 A core part of Foresight's work is to host technical groups in the fields of:
In these groups we connect scientists and institutional allies who cooperate to advance the respective technologies. Currently meetings take place virtually every month. Most of the meetings are made publicly available via our Youtube or podcast, and also written into written seminar summaries including slides, videos and any additional material to the talks that you can find on our website. To join any of these groups, you will need to go through the application process on the respective group page.
In addition to our public groups we also host a private group focusing on personal longevity. That is Foresight's Patron Personal Longevity Group and it is open to Foresight members who contribute at the Patron ($5K+) level annually. This group explores which treatments and practices are currently available to slow — and eventually reverse — our personal aging. Virtual meetings are held twice a month, and access to an ongoing conversation on a private Discord channel is always available. The group is hosted by Alexander Fedintsev and Christine Peterson. 
In-person events: Meetups, Conferences and technical workshops  
Foresight regularly hosts monthly in-person meetups across the globe, to offer like-minded people all over the world an opportunity to find each other and join our community. If you work in science and tech and want the future to go well, you should apply to join our meetups! Currently we are hosting in cities such as San Francisco, NYC, LA, Berlin, London, Stockholm, Zurich, Toronto, Paris, Miami, Austin, Singapore, Boston, Phuket/Rawai, Seattle, Dubai, Philadelphia and Lisbon.
Foresight's biggest event every year is our annual member gathering Vision Weekend. This is a conference hosted at the end of the year in San Francisco, and since 2021 we have also expanded to host a Vision Weekend in France. This is really the event of the year, where we invite speakers from all over the world to collaborate across continents, disciplines, and generations towards flourishing futures by workshopping, keynote presentations, and a lot of just-for-fun social activities! Previously we have hosted this event in locations such as The Internet Archive, a space company, an old military ship and at a beautiful old castle in France. 
We also host several technical conferences every year, where the focus is on deep diving into the technical challenges of a specific field. For these technical events we invite top researchers, entrepreneurs, and funders to highlight undervalued areas for progress. In plenaries and smaller groups, we collect, categorize and refine these challenges throughout the weekend. The end product is a curated collection of challenges for talent and funders, present at the workshop and beyond, to take on. In addition to learning about undervalued opportunities for progress relevant to your field, and forming lasting collaborations with other leading scientists, entrepreneurs, and funders around shared goals, we hope that these workshops, and all the events we do, will generate direction and drive toward shared long-term goals.
There are many areas in longevity, nanotechnology, brain-computer interfaces, private computing, and space tech that could benefit from support. For outside funding and talent it can be hard to find out how to help. To aid coordination, technology trees provide an overview of the field, existing work and open challenges: https://foresight.pub/techtreepost.
Led by domain experts, and ultimately open for crowd-sourcing, Foresight Institute is building trees for challenges in longevity, atomically precise manufacturing, brain-computer interfaces, private ML, and asteroid mining. Long-term, these trees may integrate across domains, allowing different funders to chart desired paths through the tech forests.
This longevity tech tree is the first prototype: https://longevity-tech-tree.vercel.app/.
It will soon contain nodes, existing projects, and fundable challenges. This hackathon, with judges including Balaji Srinivasan, 1729, Evan Miyazono, Protocol Labs, Trent McConaghy, Ocean Protocol, is for building better tech trees: https://mapsmap.devpost.com/.
The Foresight Fellowship is a one-year program committed to giving change-makers the support to accelerate their bold ideas into the future. Our mission is to catalyze collaboration among leading young scientists, engineers, and innovators who are working on emerging new technologies that have the power to transform society. 
We think that providing a strong network, knowledge exchange, and platform for fellows early can significantly advance their capability to make important strides in a variety of fields. During the 1 year program, Fellows are invited to engage in events, connect with fellows and mentors, and help each other succeed with their endeavors.
Since 1993 Foresight Institute has been rewarding those who are making strides in the field of Nanotechnology with the Feynman Prize.
The prizes in Theory and Experiment are named in honor of pioneer physicist Richard Feynman for the construction of atomically-precise products through the use of productive nanosystems. The Foresight Institute also announces its Distinguished Student Award, recognizing a student whose work is considered notable in advancing the development and understanding of nanotechnology.  
In 2016, one of our former Feynman Prize winners, Sir J. Fraser Stoddart, was awarded the Nobel Prize in Chemistry for his work with molecular machines. 
Science and technology media
Seminar summaries and Youtube channel: Every week we share new videos as well as written summaries of the work discussed in our technical groups. Find the seminar summaries here:
The Foresight Institute Podcast: Every Friday we publish a new episode of, where we share a portion of our public work fitted for listening. We mix longer discussions with shorter bits, new episodes with all-time favorites. 
The Book: Gaming the Future: Technologies for Intelligent Voluntary Cooperation. A book  about technologies for intelligent voluntary cooperation by Foresight president Allison Duettmann, Mark S. Miller, and Christine Peterson. This book explores how technologies of intelligent voluntary cooperation can help us navigate the traps of creating a better future. Cryptocommerce enables decentralized, secure cooperation across human and computing entities. This unlocks a Paretotropian future of high technology and high freedom.
The Existential Hope project: