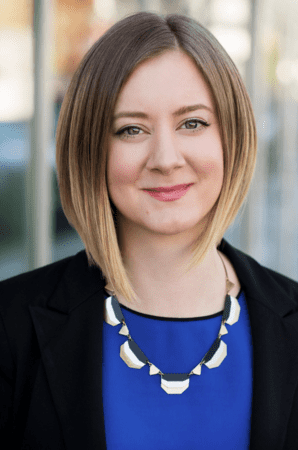 Menlo Park, California – Foresight Institute, a leading think-tank for transformative future technologies, announced that Julia Bossmann has joined the organization as president.
"Julia's breadth of vision for atomically-precise construction, artificial intelligence, and other transformative technologies will bring new energy to Foresight," says Foresight co-founder Christine Peterson.
Bossmann holds a Masters degree with highest honors in psychology and neuroscience from the University of Dusseldorf and USC. Her professional experience includes scientific research in labs in Germany and in the USA, management consulting at McKinsey & Company, R&D at Bosch Research and Technology, and entrepreneurship at Anticip8 and Synthetic. Bossmann is a GSP alumna at Singularity University and a Global Shaper at the World Economic Forum.
Foresight Institute's leadership change coincides with the organization's 30-year anniversary. While keeping its esteemed cross-domain technical workshops going, Bossmann plans to expand engagement with the public and the scientific community. Interim president Steven Burgess continues to serve as COO.
"Foresight Institute has been leading thought on the technologies that transform our world," says Ms. Bossmann. "With the current rise of world-changing technologies such as nanotechnology, synthetic biology, and artificial intelligence, never before has its mission been as critical and relevant as it is today. The key to our future is to make sure that the necessary beneficial innovations happen soon, and that they happen in a way that benefits society at large."
About Foresight Institute
Foresight Institute is a leading think tank and public interest organization focused on transformative future technologies. Founded in 1986, its mission is to discover and promote the upsides, and help avoid the downsides, of nanotechnology, AI, biotech, and similar life-changing developments.
For further information, please contact [email protected].