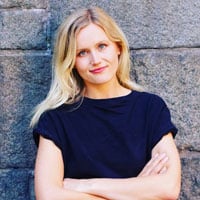 DIRECTOR OF OPERATIONS
Beatrice is Director of Operations at Foresight Institute. She has a background in the publishing industry and has several years of experience working with communication at Foresight and at a publishing house. Her special interest in the integration of technology and society has led her to work for Foresight Institute.
She holds a BA in Comparative Literature and a MS in History of Science and Ideas from Uppsala university.