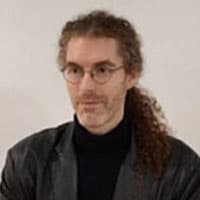 Reason is co-founder and CEO of Repair Biotechnologies. He has been an active angel investor in the longevity industry since its earliest days, with investments including Oisin Biotechnologies and Leucadia Therapeutics. He is a long-standing and well-connected patient advocate for aging research, involved in numerous fundraising and outreach initiatives conducted by organizations such as the Methuselah Foundation and SENS Research Foundation since the early 2000s. He is also the founder and writer of Fight...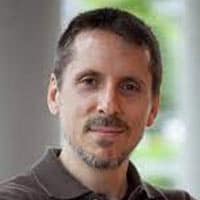 Jean Hebert, Professor at Albert Einstein College of Medicine, proposed the challenge of improving upon AI driven robots for biology. Jean is working on a project to replace portions of brain tissue via cellular reprogramming and engineering. One difficult step of the process is the surgery involved in the steps to assemble the brain tissue in vivo. If we had robots that could perform these actions with the aid of artificial intelligence, it could make it easier to implement practical tissue replacement therapies.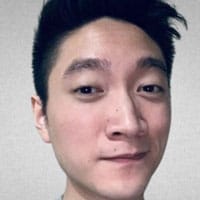 Nathan Cheng is a Toronto-based longevity evangelist and founder of Longevity List, Longevity Marketcap, and Biohack Stack. He is also the author of the Longevity Marketcap Newsletter — a weekly review of developments in the longevity industry (companies, investing, translational science). Nathan is a former Quantum Optics Ph.D candidate, dropping out after an existential crisis that eventually led him to discovering the longevity and healthy lifespan extension movement...
What is the most undervalued area for longevity progress we should pursue? Where are we today? Where would we like to be?
Only a small fraction of potential gene therapies are actually viable. This blocks many very good approaches to therapy, but it is an invisible cost. Few people have the vision to see what might be, rather than what is. We want a gene therapy platform enabling 80% of important arbitrary combinations of specific tissue expression, mid-term duration of expression, regulation acceptance, and repeat dosing.
What public and private actions have the biggest impact on those goals? What people, funding, resources, experiments would be required to test this hypothesis?
Option 1: Make AAV work – progress is underway, but too slowly and siloed. It may cost $100M to accelerate this process.
Option 2: Local delivery – make the magic injection robot that enables 0% mortality for deep organ injection. Is Academia up to the challenge of making a robot that performs deep organ injections?
Option 3: Make LNP+DNA/RNA work – targeting research and companies to work on developing nuclear targeting of plasmids, tissue specific control of RNA expression, promotor combinations, and Lipid Nanoparticle (LNP) immunogenicity reduction would be a roughly $20M challenge.
Option 4: Accelerate research – drive the finalization of a better model than the above. Unknown as to what it might entail, maybe lipid nanocrystals or nanodiamonds. This is probably a $100M challenge.