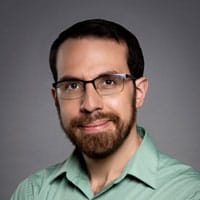 Jonah was previously Head of Data Science at BioAge Labs, where he oversaw the development of a systems biology and AI platform that leverages integrated *-omics datasets to identify the molecular drivers of age-related pathology. This platform served as the basis for BioAge's progress through Series B and was most recently used to identify BioAge's three clinical stage assets. Jonah completed his Ph.D. in mathematics at University of Illinois.
In this talk, Jonah Sinick explores the potential of mitochondrial heat production as a novel approach to combating obesity. Obesity, a global health crisis affecting millions of people, has been linked to various health complications such as diabetes, cardiovascular diseases, and certain cancers. Traditional weight loss interventions, such as dietary changes and exercise, have limited long-term success rates, highlighting the need for alternative strategies.
Sinick delves into the cellular mechanisms underlying obesity, focusing on the role of mitochondria. He highlights the concept of mitochondrial uncoupling, a process that increases heat production without generating ATP, the cell's primary energy currency. This process, he posits, can lead to increased energy expenditure and, ultimately, weight loss.