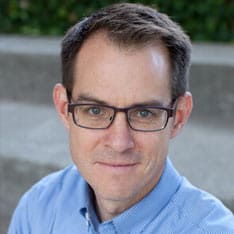 Dr. Sonnenburg's lab is interested in the basic principles that govern interactions within the intestinal microbiota and between the microbiota and the host. To pursue these aims, they colonize germ-free (gnotobiotic) mice with simplified, model microbial...
The gut microbiome refers to the bacteria, fungi, and viruses that occupy our gut.  These microbes form a complex ecosystem that has serious implications for obesity, immunity, and the health of the central nervous system.  It's a recently expanding field, with new tools and databases popping up all the time as we explore therapeutic possibilities in this space.
Diet is a key control mechanism for the gut microbiome.  When we eat foods with simple sugars, they are broken down very quickly in our intestine compared to foods with lots of fiber.  This negatively changes the microbial composition and starves microbes that live further down our intestinal tract.  Those microbes begin eating the lining of our gut, which leads to infection and inflammation.
Justin is also investigating how the microbiome has shifted in the context of pre- and post-industrial societies.  There appears to be a clear pattern of microbiome shift as humans transition from foraging to agriculture and then to industrial standards of living.  The specifics of what this means for our health and how we should interpret it is still not clear.
The big push now is to get therapeutics to happen so we might be able to cure forms of intestinal cancer, irritable bowel syndrome, obesity, and other disorders.  It is difficult to get reliable uptake of a specific species into the microbiome, but once we have the ability to add and remove species it would be akin to gene therapy in the sense that we could add and remove strain-specific traits to significantly alter our metabolism.