Yunyan Qiu and Liang Feng describe the mechanism and possible uses of nanoscale molecular pumps. These pumps are constructed to attract and concentrate rotaxanes. Reduction and oxidation (redox) reactions drive the pumps, changing the polarity of the rotaxanes such that they can be driven across the pump cassette and onto a strand.
Some potential applications of this technology include power storage and sequence-specific polymer construction. Polyrotaxane threads can be bound together to create a mesh, which may lead to scratch resistant or self-healing materials.
These molecular pumps can work in suspension, but there may be advantages to mounting them onto a surface.
Validation of the molecular pump operation is done using nuclear magnetic resonance or mass spectrometry.
Presentation: Artificial molecular pumps from solutions to surfaces
Presentation: Active adsorption driven by molecular pumps
There are a large variety of dynamic molecules that have been studied.  However, when floating in solution they show very limited organization.  Organizing these machines on solid materials can amplify their output.  We can construct porous materials with very large pores then place molecular machines within them.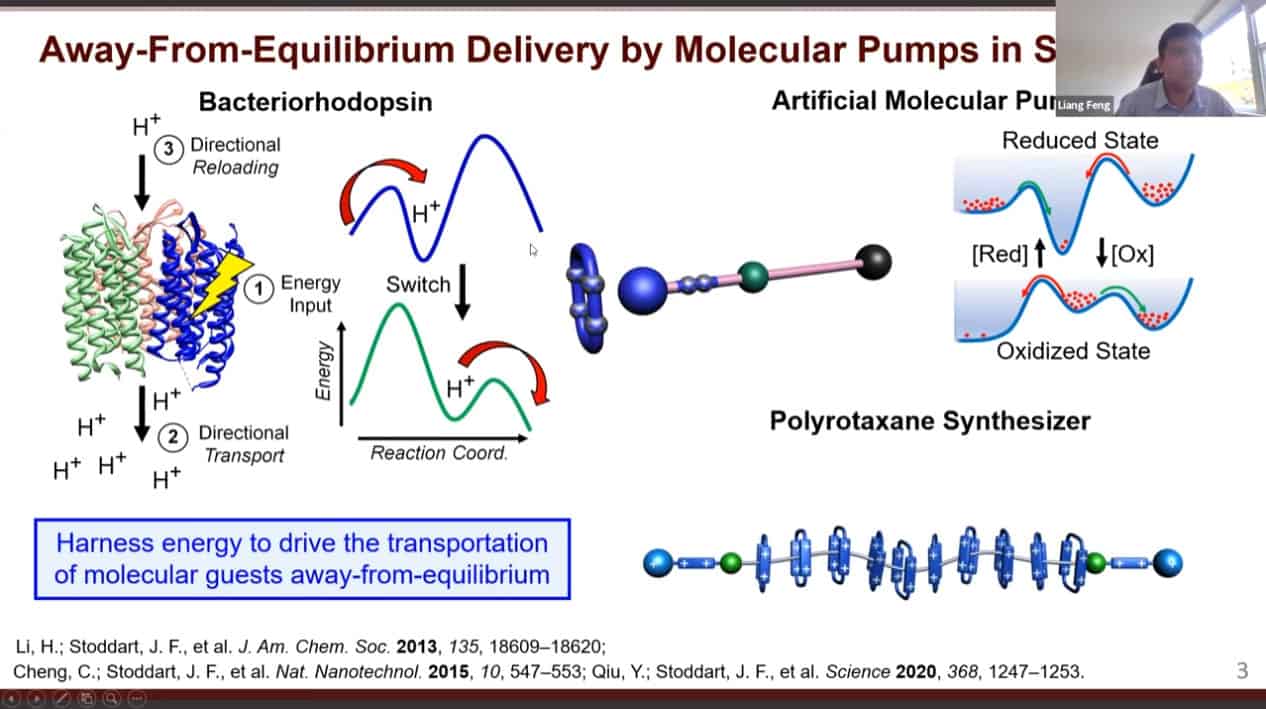 Molecular pumps can generate polyrotaxanes in solution.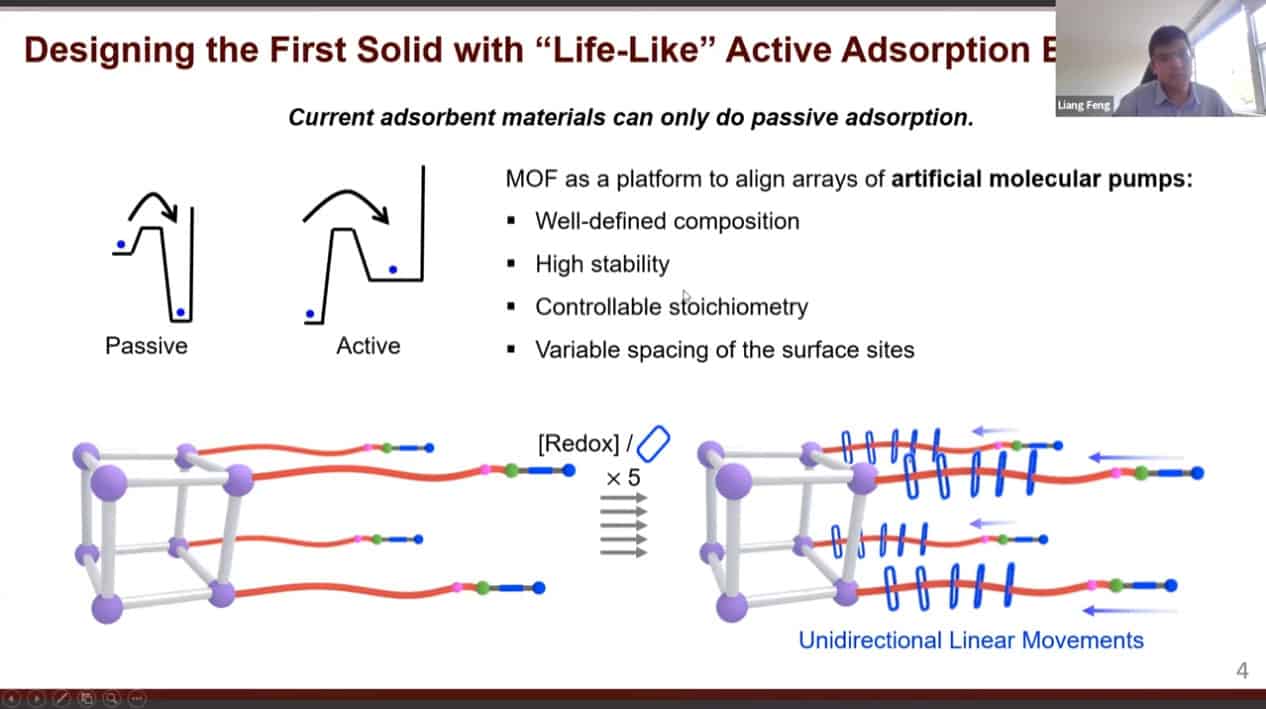 We can use molecular pumps and rotaxanes to create a material with active adsorption – able to move material from an area of low concentration to an area of high concentration.



Cycling redox reactions will attract substrates to the pump cassette then move those substrates onto the collecting chain.



This mechanism is very similar to biological pumps which transport protons against a concentration gradient.



Physical and chemical adsorption requires energy for desorption.  However, in mechanisorption the energy is required for adsorption while desorption is spontaneous.  The bonds keeping things adsorbed are mechanical in nature.



It may be possible to control the sequences of synthetic polymers using this technology.


                                                      Seminar summary by Aaron King.