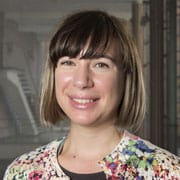 Dr Shelley Wickham is an ARC DECRA Fellow, Westpac Research Fellow and Senior Lecturer in the Schools of Chemistry and Physics at the University of Sydney. She earned both her Bachelor of Science and Master of Science in the School of Physics at the University of Sydney, working on photonic structures found in biology. She received her PhD in Condensed Matter Physics from the University of Oxford, UK, working on building synthetic molecular motors out of DNA. She then moved to a postdoctoral fellow position at Harvard Medical School, USA...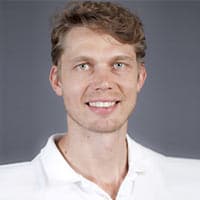 Greg Tikhomirov is a new faculty in EECS, with a background in chemistry, bioengineering, medicine, and nanotechnology. He has a longstanding dream to engineer life-like artificial systems, motivated by the realization that incomprehensible natural complexity arises from comprehensible fundamental laws. Ti Lab at Berkeley will pursue design and fabrication of devices with atomic precision by combining the strengths of rational top-down engineering and bottom-up biomolecular assembly...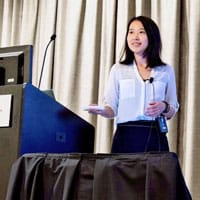 I'm a highly motivated protein chemist specialized in structural biology.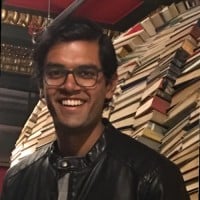 Bioengineer, with a focus on developing DNA-inspired technologies and engineering synthetic cells. My career goal is to make a substantial and sustainable impact by bridging the gap between academia and industry.
What are you trying to do?
We want to build a system for external control of local activation and deactivation of blood clotting using magnetic fields.

How is it done today?
The current solution is to systemically administer blood thinners, which leads to bleeding and buildup of resistance. There are also physical 'temporary tourniquet' options.

What is new in your approach?
Using nanobots to actuate blood coagulation based on magnetic fields is absolutely not being done by anyone else. The novel features are reversability and precise control.

If you are successful, what difference will it make?
The immediate impact is in the emergency room; for stroke, embolism, covid patient, and premature babies survival. It could prevent >1M deaths annually in the US.

Cost and timeline?
$1M and 2 years for in vitro proof-of-concept, 5 years + $$ for in vivo animal model.

What are the mid-term and final exams to check for completeness?
The milestones of progress can be measured by demonstration in-vitro, in drawn blood, in mice, in pigs, and finally in humans.