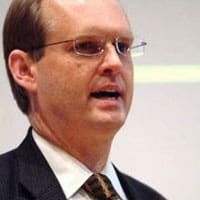 Robin Dale Hanson is an associate professor of economics at George Mason University and a research associate at the Future of Humanity Institute of Oxford University. He is known as an expert on idea futures and markets, and he was involved in the creation of the Foresight Exchange and DARPA's FutureMAP project. He invented market scoring rules like LMSR (Logarithmic Market Scoring Rule) used by prediction markets such as Consensus Point (where Hanson is Chief Scientist), and has conducted research on signaling.
Robin speaks on:
How people tend to think about the future

His Grabby Alien paper and the Fermi Paradox

What excites him about the future (hint, it's mainly how big it is!)

About his career as a researcher within multiple fields

And much more!