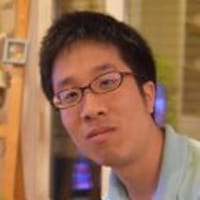 Shuntaro Amano is a postdoc working with Prof. Thomas Hermans at the University of Strasbourg. He undertook his master study and PhD in the group of Prof. David Leigh FRS at the University of Manchester. There, he worked on synthetic molecular ratchets and their theoretical analyses, achieving world-leading publications in high impact journals such as Nature, Nat. Nanotechnol. and Nat. Chem..
Autonomous molecular machines continue to operate as long as the energy source is present (e.g. light, chemical fuels), and can perform work progressively. They are of paramount importance for future nanotechnology, but only a limited number of synthetic examples have been realized to date. Also, the fundamental principle of their operation, kinetic asymmetry, is usually expressed in abstract mathematical equations and has been difficult to apply to the design of new molecular machines. 
In this talk, I present our recent achievements that address the above issues. In the first project, we realized a chemically driven autonomous molecular pump, which keeps taking up macrocycles by harnessing the energy of chemical fuels. In the second project, 
we provided an intuitive way of understanding and implementing the kinetic asymmetry principle by relating it with the Curtin-Hammett principle, which is a well known principle for synthetic organic chemists. This relationship also clarifies the role of power strokes in Brownian ratchets, which may shed light on the mechanism of biological molecular machines as well.
To establish general design principles of autonomous molecular ratchet mechanisms, in terms of theory, experiment and calculation. To drive mesoscopic ~ macroscopic entities out of equilibrium by molecular ratchet mechanisms. To realize various energy conversions with autonomous ratchet mechanisms.