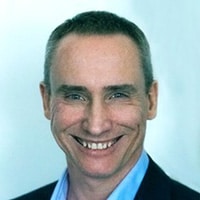 Stephane Redon is the former head of the NANO-D research group at the INRIA Grenoble – Rhone-Alpes Research Center, that he started in January 2008 and led until October 2018, when he left to start OneAngstrom, a spin-off of Inria that commercializes the SAMSON open platform for molecular modeling. He graduated from Ecole Polytechnique in 1998, and received his M.S. in 1999 from Pierre and Marie Curie University, France. He received a Ph.D. in Computer Science in 2002 from INRIA Rocquencourt – Evry University, France, while working with Dr. Sabine Coquillart and Prof. Abderrahmane Kheddar on robust interactive simulation of rigid body systems and its applications to virtual prototyping and animation. He spent two years in the Department of Computer Science of the University of North Carolina at Chapel Hill as a Post-Doctoral Research Associate, working with Prof. Ming C. Lin in the GAMMA research team. His research interests have included the design of robust and realistic real-time virtual environments, collision detection, haptics, motion planning, simulation levels of detail, and computational computational methods for molecular modeling. He is the principal architect and lead developer of the SAMSON software platform for computational nanoscience. He is now the CEO of OneAngstrom.
In recent years, SAMSON has emerged as a popular platform for molecular design, offering an integrated environment for scientists to model, simulate, and analyze complex molecular systems. This talk will provide a look at the latest developments in the platform, focusing on three advancements: the extension of the data model for coarse-grained systems, new tools for Python development, and the introduction of SAMSON AI, a large language model (LLM)-based assistant.
Regarding the challenge (one of them): Bridge the gap between virtual design and experimentation.