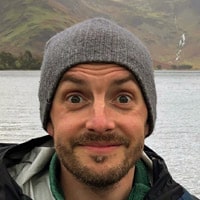 Dr. Thomas Macrina has eight years of experience using deep learning systems to map neural circuits from 3D electron microscopy datasets. He has a PhD in computer science from Princeton University. During his graduate work, he managed the computing team that automatically reconstructed a whole fruity fly brain that forms the basis of FlyWire, as well as a cubic millimeter of mouse cortex as part of the iARPA MICrONS program. He currently serves as CEO of Zetta AI, which aims to make circuit mapping technology accessible for all researchers.
Using artificial intelligence to analyze 3D electron microscopy images, the rate of recovering synpatic-level neural circuits is quickly speeding up. This technology has delivered petascale cortical circuits, and over the next few months, it will deliver the field's next whole brain connectome, the fruit fly. This talk describes the artificial intelligence used to generate these circuits, and discusses how we can advance this technology to recover the exascale whole brain connectome of the mouse.
Recovering the connectome of a whole mouse brain (exascale) will require substantial improvements in accuracy and cost to handle this 1000x scale-up from the current state-of-the-art.
Recovering the connectome of a whole human brain (zettascale) will require even more dramatic improvements to handle an additional 1000x scale-up.