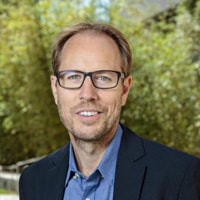 Tony Wyss-Coray is the D.H. Chen Distinguished Professor of Neurology and Neurological Sciences and the Director of the Phil and Penny Knight Initiative for Brain Resilience at Stanford University. His lab studies brain aging and...
Age is the key driver for dementia.  70% of centenarians have some form of severe or mild dementia, but what is perhaps more surprising is that 30% do not.  Clearly, the brain is capable of retaining functionality for a very long time, the question is how.  Tony uses molecular biology and multiomics to investigate how the brain ages.  He has become extremely interested in how plasma and blood are connected to brain aging.
Parabiosis is an experimental procedure where the circulatory system of two organisms are connected together.  Experiments with parabiosis show significant regeneration for old mice when they are connected to young mice.  In a follow up set of experiments to clarify the mechanism, old blood was found to age young mice and young blood was found to rejuvenate old mice when directly transfused from one organism to another.
Tony hopes that this phenomena can be used to treat Alzheimer's or Parkinson's disease.  More work needs to be done to investigate the underlying mechanism and to define age related changes of blood proteins.