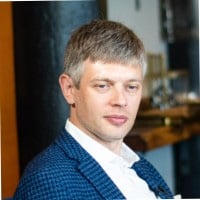 Yuri Deigin, MBA is a biotech entrepreneur with a focus on early-stage translation of scientific breakthroughs into therapies. He has over a decade of drug discovery and development experience, and a track record of outlicensing products to Big Pharma.
In the upcoming talk "Epigenetic Rejuvenation by In Vivo Partial Reprogramming: Past, Present, and Future," we will embark on an exciting exploration of partial cellular reprogramming as a groundbreaking approach to combating aging and age-related diseases. We will discuss the historical context, including the pivotal discoveries that laid the foundation for this innovative paradigm, and trace the evolution of reprogramming techniques, from the groundbreaking discovery of Yamanaka factors and their role in rejuvenating cells, to the development of partial reprogramming therapies targeting a range of tissues and diseases.

Moreover, we will examine the current state of in vivo partial reprogramming, spotlighting recent advancements in the development of reprogramming gene therapies aimed at age-related diseases. Lastly, we will delve into the future prospects of this promising field, addressing the challenges and opportunities that lie ahead in the pursuit of creating safe and effective combination therapies for systemic rejuvenation. With the ultimate goal of slowing or even reversing aging, the potential to significantly extend human healthspan and lifespan has never been higher.