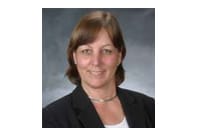 Foresight Presents: "GENOGEN: Regenerating Skin for Life"
Dr. Nancy Mize
Date/Time: Thursday, May 31, 2012, 6:30pm in PDT
Drinks/Dinner: 6:30pm, Talk: 7:30pm
RSVP: $40 via http://www.paypal.com/ to [email protected]
Location: Ristorante Don Giovanni
235 Castro Street, Mountain View, CA 94041
GENOGEN is developing products that activate resident skin stem cells to stimulate local areas of regeneration of skin naturally – the way children heal. GENOGEN's first product is a re-purposed agent, currently FDA and EU approved and marketed, and used in humans for over 5 years, with significant utility in the aesthetics sector for treatment of aging skin. Localized skin delivery of the stem cell activator with a growth matrix activates local regeneration and repair in situ – with no stem cell isolation, no stem cell prep, no surgery, extraction or re-implantation – resulting in accelerated healing and young skin.
NANCY K MIZE, PhD, Scientist, Innovator, and CEO of GENOGEN Inc., has researched stem cell activators since 2000, and is the co-inventor on 11 issued patents. Dr. Mize served as the BioMarker Expert for Personalized Medicine at Pacific BioDevelopment, the Director of Protein Bioinformatics at Hyseq/Nuvelo, and Scientist, Drug Delivery Technologies at Alza Corporation. Dr. Mize holds a PhD from UCSF in Cell Biology in the department of Human Physiology, BS from UC Berkeley and has completed Postdoctoral studies at the European Molecular Biology Laboratory (EMBL), Heidelberg, and Genentech.