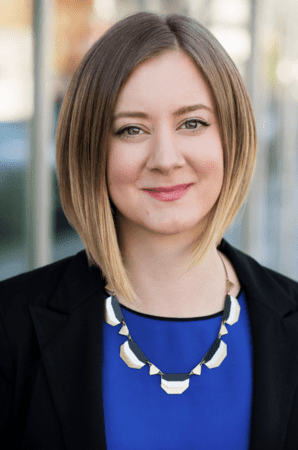 The TEDxEchoPark "Paradigm Shift" event on Saturday May 14, 2016, in Los Angeles, California, will "examine the most intriguing Paradigm Shifts unraveling in every field; from artificial intelligence to education, from branding to sexuality, from food to consciousness and many more. The event examines three key drivers that are sparking this change: ideas as impetus for change, combination as impetus for change and invention or discovery as impetus for change. Common to this colorful mix of Paradigm Shifts is their promise to deliver a roadmap that is superior to its predecessor in navigating us into a better future. At TEDxEchoPark we will take this map on a tour." Foresight President Julia Bossmann will speak on Artificial Intelligence:
Julia Bossmann
President of Foresight Institute and Founder of Synthetic to speak on AI
Julia Bossmann is the president of Foresight Institute, the leading think tank on world­changing technologies such as nanotechnology and artificial intelligence (AI). Bossmann holds a Masters degree with highest honors in brain & behavioral sciences from the University of Dusseldorf and USC. Her professional experience includes scientific research in labs in Germany and in the USA, management consulting at McKinsey & Company, R&D at Bosch Research and Technology, and entrepreneurship at Anticip8 and Synthetic. Bossmann is a GSP alumna at Singularity University and a Global Shaper at the World Economic Forum. She has spoken at the World Economic Forum's annual meeting in Davos on the role of Artificial Intelligence in the Fourth Industrial Revolution.
Tickets are available at the event web site.
—James Lewis, PhD